Clients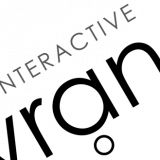 Every project is unique in some way. We always costomize the products to match the costumer's brand and target group. With this technology everything is possible.
Below you find some companies that have chosen to take a step towards the new generation of costumer experience products.
---

Ikea:
Ikea has chosen different entertainment systems for the costumers in their stores all over Sweden and Norway. We are currently installing interactive floors and playpanels, mainly for children in those areas of the store where the parents need time to consult with store personal, for example restaurant, kitchen department or textile department.
---

Marbodal:
For the swedish kitchen manufacturer Marbodal we are developing a costumer interface that controls a full size kitchen in the store.
The kitchen is plain white with the shape of an actual kitchen. The costumer can through the interface choose different varieties of materials, handles, colors and wallpapers and see this selection in full size scale in front of them, projected onto the kitchen surface.
So far we have installed four of these solutions, and many more to come.
---

City Gross:
"Barnens butiksrunda" is a concept aimed for the families and children. We have placed between four and six stations around their 30 stores in Sweden. Every station consists of a playpanel with continuously updated games.
Between every station follows a railway sticker which guides them through the store. After completing all of the games they can hand in their stamp card, and get a gift in return.
---
Swedavia:
In the international flights area in Landvetter Airport they built an exhibition around the Swedish region Bohuslän. We installed three sound showers playing sounds of the sea; seagulls, waves etc.
An ongoing project is to install playpanels on different locations around the airport with games developed to match different nearby stores.
---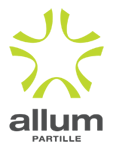 Allum Partille:
A big mall outside Gothenburg City where we´ve installed three touchscreens with our own games. In another part of the mall we´ve also installed a big interactive floor with fishes swimming. Children run around on the fishpond, making the fishes flee and the water splash.
We also take care of their mall radio, scheduling music and announcements, marketing stores in the mall.
---
Stena Line:
When they renovated their playrooms on two of their ferries we installed a playpanel (touchscreen with games for kids) integrated to the furnitures on which they played.
We also installed a sound selector where the children pressed different buttons to hear different sounds of the ocean.
---
Jotun:
We used the same platform as for Marbodal to create a color selction tool for Jotun Sverige. We collaborated on the Colorama Fair 2013 and set the solution up in their booth and visitors could see a garage change its colors on wall, gate and lining. It draw a great attention to them on this fair.
---
Bokia:
One of Sweden´s biggest book stores had TV monitors in their stores, showing clips of different book releases and other commercial material. They played with no sound, to avoid disturbing visitors and personal. To solve the "problem" we installed so called "Sound Shower" which is speakers with aimed sound, only hearable when standing right beneath it. That resulted in a solution that allowed sound, but without disturbing anyone. Very effectful as well for new visitors when they discover the hidden speaker as soon as they approach the screen.
---
Other clients:
Kungsmässan
Sollentuna Centrum
Cruises
Etage