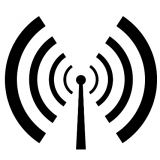 Our In-store radio takes care of all your music and announcements in your store or shopping mall. We take care of playlists and can provide designed announcements and news in a split second. We have a variety of speaker solutions, some to cover the bigger areas and some to only be heard when standing right under it. It all depends on the purpose.
Ljudbyrån Interactive provide the service of taking care of your content. We can schedule and edit your announcements and manage the music for you.
read more
"Digital signage refers to a variety of technologies used to replace traditional retail signs. Instead of static print signs and billboards, digital signage is composed of electronic signs dispersing content and messages in the most targeted, interactive way."
Digital signage is one or more video devices that are connected to a network. With this solution you get a software where you can edit and distribute the material for every or a single video device. Digital signage is mainly used in stores, malls, restaurants, hotels etc. and  used for showing different information, advertisements or videos for the costumers or personal.
We can take care of your content.
When using digital signage, you will need someone who's responsible for uploading and scheduleing the content. In theory you can determine and arrange the content for several years forward, as long as you have the content ready. If you don't have the resources to manage the content, leave it to us. We provide the service of receiving/download the content you want to show and arrange this for you.
read more