Products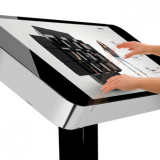 ---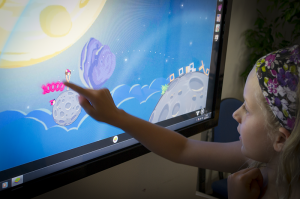 Playpanels
Our own-developed games for kids made for touchscreens in stores, malls, waiting areas, hotels or other public areas. We can costumize the games completely with font, logotypes, language and other graphic content. Read more.
---
Projection mapping is a way to display images and graphics upon real surfaces like buildings, furnitures, and vehicles for example. Ljudbyrån Interactive specializes in visualizations in stores and shopping malls and other commercial buildings. Read more.
---
The Interactive Projection concists of hardware and tracking/effects software. This product makes it possible to transform any surface into a dynamic and interactive area where where you put any content. Read more.
---
Digital Signage
Digital signage is one or more video devices that are connected to a network. With this solution you get a software where you can edit and distribute the material for every or a single video device. Read more.
---
Interactive Shopping Window
We provide different solutions that transforms your shopping window into an interactive surface. By showing content (e.g. e-commerce or product information) on a screen or projection inside the window, the costumer can interact with the content at any time of the day. This makes your store available 24/7 and will also have a great market impact.
---
Radio
Our In-store radio takes care of all your music and announcements in your store or shopping mall. We take care of playlists and can provide designed announcements and news in a split second. Read more.
---
Installation is part of our service. We customize all our solutions to fit almost anywhere. We make the installation clean and safe, and as well integrated with your decoration as possible. Read more.
---
Brochures
Download our PDF's!